2018 miniroos and juniors registration will be held on Wednesday 7 March at Larissa Reserve, St Albans. There is no training scheduled on this night; only player registration!
Under 7's to 9's will be processed between 5:30PM to 7:00PM
Under 11's to 14's will be processed between 7:00PM to 8:30PM
Parents are encouraged to complete the self-registration player process themselves prior to the registration night. Information about registering online can be found at: https://www.nsefc.com.au/ffa-player-registration
Club staff will also be equipped with computers on the night to help parents/guardians correctly complete the registration for their child/children. Please bring your FFA player ID and password with you on the night!
We also hope to use this night as an opportunity to relax, have some fun and know a little more about each other. As there will be a lot of hungry tummies, the Club will put on pizza and drinks for all in attendance.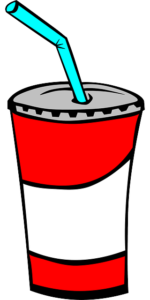 2018 playing fees are as follows: (you will see the appropriate fee package when you go through the registration process via the FFA MyFootballClub Registration system)
– Ages 7 to 12 – $450.00
– Ages 13 to 18 – $550.00
*Playing apparel will only be ordered once full payment has been made; which can be done during the player registration online or via manual payment to the Club on the night (EFTPOS is available).
Any questions? Call Moe Bekir 0407 538 189 or email: admin @ nsefc . com . au
Look forward to seeing you all on Wednesday 7 March.