The 2017 season has officially come to a close, with the final round being played this Sunday 10 September.
For the past 18 rounds our junior and youth teams have done the North Sunshine Eagles FC brand proud.
Starting off with our wonderful under 7's, who donned on their boots through the winter period to represent the youngest Eagles' miniroos team. Coach Arsim and Team Manager (and stand in Coach) Tilly have done a magnificent job to get our youngest troops underway in the world of soccer and making those cold mornings all worth it.
Our under 8's was lead by our trusty super-qualified coach Djibril and supported by Team Manager Sait, who give us great hope with great talent being groomed at such a young age.
Senior player Daniel Dragovic headed the under 9's this season with a mix team of boys and girls playing an enjoyable level of football.
The under 10's were championed by none other than Besnik Kutleshi with assistant coach Lirim who yet again put together a super squad to bring home some incredible nail biting finishes during the season.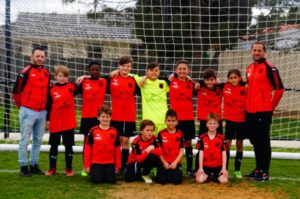 Coach (and reserves player) Urim "Pete" Kulafi marshalled his under 11's to a great year, seeing success and growth week in week out.
With a first for NSEFC, our under 13's completed their season on a high with an unblemished record (yes no losses); kicking a massive 87 goals through the season. Coach Nrece puts it down to hard work, dedication and a talented group of young men.
Leading our under 15's team was senior player and youth coach, Jayden Anderson. He started the season with a development squad who played at the highest level of their age group – 15 A's. Jayden's coaching was exceptional, whom not only instilled football smarts in all his players, but also kept them strong and unwaivered through the season.
For another first at NSEFC, in 2017 we assembled 16 super talented players to form our first under 18A's youth team. Coach Henry and Team Manager Sandra led the boys to a tremendous third spot finish, with only two points separating them from the top spot. Can't wait for 2018!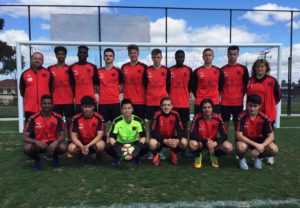 With the talent from our juniors and youth teams, the Eagles future looks bright.
The NSEFC Committee would like to congratulate all its' players, coaches and support staff; as well as thank its sponsors, parents and fans for their steadfast and relentless support throughout the season.